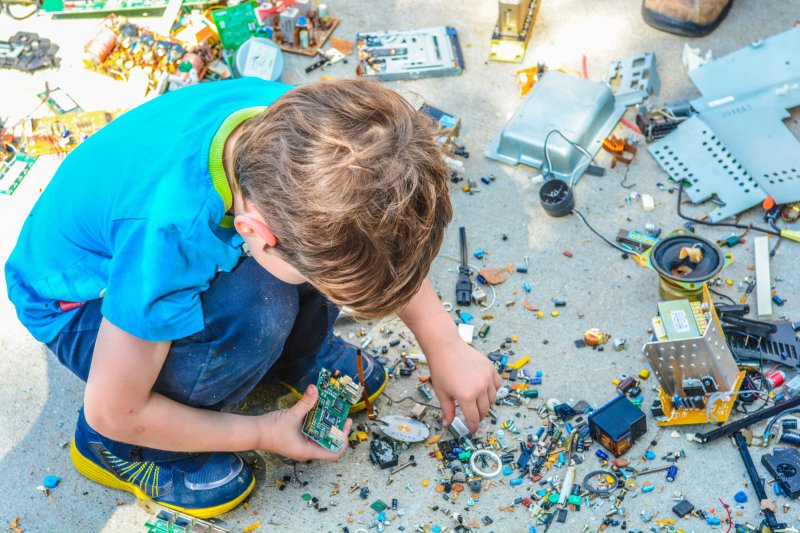 Something Better
Collect some items from the recycling bin (cereal boxes, paper towel rolls, ribbon, bottles, construction paper, etc.), some glue, and scissors. Make something "new" from the salvaged items.
Read James 1:3-4.
What comes from trials (troubles)? (Patience)
What is the end result? (It will make you mature and complete, stronger, etc.)
Hang on to These

Copy and cut apart the following promises (or write ones you like on pieces of paper) from the Bible. Hide one each day and let the kids find it. When the promise is found, read it aloud and thank God for His promise. Celebrate with a small treat, if you like.
I will never leave you or forsake you—Hebrews 13:5b.
Call unto me and I will answer you and show you great and mighty things—Jeremiah 33:3a.
But as many as received Him, to them He gave the power to become the Sons of God, even to those who believe on His name—John 1:12.
In my Father's house are many mansions. If it were not so, I would have told you. I go to prepare a place for you. And if I go and prepare a place, I will come again and receive you unto myself that where I am, there you may be also—John 14:2-3.
But my God shall supply all your need according to His riches in glory by Christ Jesus—Philippians 4:19.
Watch me…I'll show you.
The best way for kids to learn how to face whatever comes is by watching their parents face their fears and be courageous. We can help our kids learn strategies and Bible verses (which are important) but they will more likely DO what we DO. When they see you trust God during a hard time, it will make an impression. When they see you admit your fears but do what needs to be done, they will imitate that. Parent on!
The post Splink | Life-Altering Circumstances appeared first on D6 Family.
Source: Splink