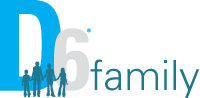 Splink 1:
Forgiving Even When It's Hard
Watch a 2.44-minute video of Amin, a boy from Iran who was faithful to the Gospel even after being persecuted.  http://www.kidsofcourage.com/?p=8096
Talk about it:
How do you think you would have felt if you were Amin?

What does it mean to be persecuted? (Treated badly because of one's faith)
 How was Stephen (in this week's lesson) persecuted? (People threw rocks at him until he died)
God was with Stephen and with Amin and helped them to forgive the people who hurt them. Maybe they remembered how much God has forgiven us. We must do what is right and stay faithful to God no matter what others do…even when it is hard.
Splink 2:
Don't Quit
Read or tell the following true story from the 1968 Olympics:
The winner of the 1968 Olympic marathon had already been crowned when a lone runner named John Stephen Akhwari from Tanzania painfully hobbled into the Mexico City Olympic stadium—the last man to finish the 26-mile race. Early in the race he had fallen and hurt his leg, but bandaged it and slowly continued.
Bud Greenspan, walked over to Akhwari and asked the exhausted young man, "Why did you finish the race when you knew there was no chance for you to win?"
Akhwari seemed confused by the question and finally answered, "My country did not send me 9,000 miles to start a race. It sent me 9,000 miles to finish a race."
Ask:
Why do you think Akhwari finished the race?
Would it have been easier to quit?
How could that attitude help us in the Christian life?
Why is it hard to be faithful? (We get bored or tired; we lose interest; we are lazy; we are more interested in other things; etc.)

It is hard to stick with a job until it's done. But we want to be Christians who finish well.
Splink: 3
Practice, Practice, Practice
Watch the Olympics together and talk about the need to be faithful to one's task.
How many hours a day do you think they practice? (Most practice at least five or six hours every day—many practice more than that!)
Do you think they ever wanted to quit? (Probably, many times)
In order to win a gold medal, the athletes had to set a goal and stay with it. They had to practice and make sacrifices in order to win.
Olympic gymnast Gabby Douglas, best known as the first African-American to win the individual all-around event at the London 2012 Olympics, is setting her sights on a comeback in the 2016 Olympics. Douglas is very outspoken about her love for Christ and wrote the books Raising the Bar (for ages 8 and up) and Grace, Gold & Glory (for grades 6-9) after winning her medals.
"I love sharing my story and I love sharing about my faith," she said. "God has given me this amazing God-given talent, so I'm going to go out and glorify His name."
Read 1 Corinthians 9:24-25.
We must give God our best and stay true to Him!
Source: Splink from D6 Family