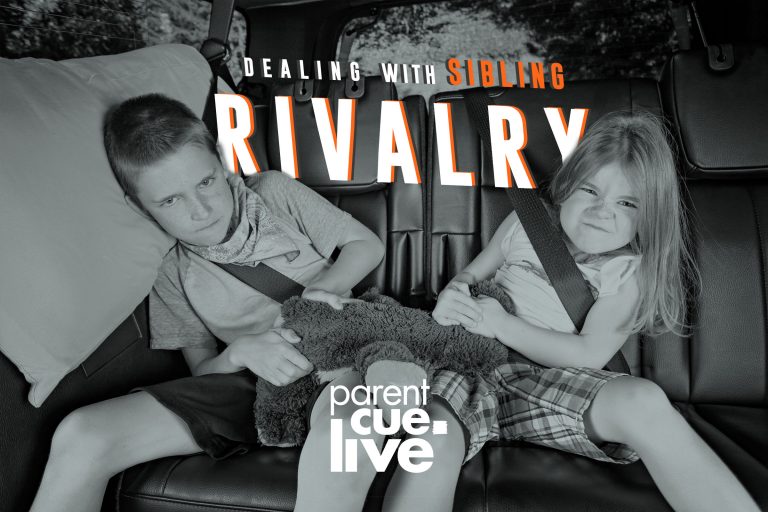 Dr. Jim Burns, author and founder of Homeword, joins us on this episode to talk about one of biggest issues parents struggle with. He gives some practical advice on how to handle sibling rivalry and gives insight on how to see it in a positive light—as an opportunity to raise adults who know how to handle conflict.
[soundcloud url="https://api.soundcloud.com/tracks/311250899?secret_token=s-BOGsW" params="color=ff5500&auto_play=false&hide_related=false&show_comments=true&show_user=true&show_reposts=false" width="100%" height="166″ iframe="true" /]
RESOURCES FROM THIS EPISODE
YOUR CUE
The goal is not to eliminate sibling rivalry but to shift those conflict situations to help your kids better navigate what conflict should really look like. When the fights happen, take a deep breath and remember this an opportunity for you to step in and help your kids learn how to handle conflict in the best way.
QUOTES FROM THIS EPISODE
---
Sibling rivalry teaches kids how to handle conflict when a parent coaches them through it.
Click To Tweet
---
---
To become a responsible adult, kids need to learn to handle conflict.
Click To Tweet
---
---
Getting along is not easy for a kid, and parents think it should be. It's not easy for adults.
Click To Tweet
---
---
Good parenting is a continual dialogue that starts at birth and continues indefinitely.
Click To Tweet
---
Carlos is an author, speaker, and content creator living in Nashville, TN with his wife Heather and 3 kids Sohaila, Seanna, and Losiah. He is addicted to social media, his wife's enchiladas, and is determined to have his daughters teach him to land a backflip on the trampoline by the time he is 45.
Did you enjoy this episode? Help us spread the word!
Hopefully, this episode has helped you find a few practical ways to "do family better." If you appreciated it, we would love for you to rate or review the podcast on iTunes. Your rating and review help get the podcast in front of new parents and listeners. You can also click the buttons below to share this episode on your own social media channels. Thank you for listening!

Source: The Parent Cue