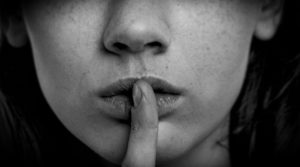 It's enough to make your head spin. . . and the upside of spinning heads means that some dark and very destructive secrets are being brought to light in ways that we can only hope gets victims started on the path to healing and redemption. It's all over the news. Over the course of the last couple of weeks I've encountered it at seemingly every turn.
There's Michael Jackson and the horrifying allegations that are being brought to light. Last week it was all about the singer R. Kelly. Last night I watched a news story about a 71-year-old pediatrician from Johnstown, PA whose office was just a short distance from where I lived during my first youth ministry job back in the late 70s. He was sentenced yesterday to 79 years in prison for decades of abusing children, most of them his young patients. And it seems like not a day passes without my daily news search turning up an article about a ministry peer who has perpetrated sexual abuse.
One the one hand, we have to be aware of this scourge that has reached epidemic proportions in our culture. On the other hand, we must beware of the sin and brokenness that lurks deep within us all.
As I pondered these realities this morning, I rewound 10 years back to 2009 and something I had written on sexual abuse. Sadly, it's more relevant than ever. Perhaps you will find it helpful. . .
My head is spinning. Recently, a man I know – a professing Christian, and very involved-in-ministry man I know – was sent away to prison for a long, long time. He was arrested for, charged with, and pled guilty to more than two-dozen counts related to the sexual molestation and abuse of multiple girls, most of them tween-agers or younger, all of them family friends. As I've tried to get my hands around his actions, their causes, and their ramifications, one thing has become very, very clear: the rocks he threw in the pond have made ripples that will spread far and wide for a long, long time. His choices and actions have ruined relationships, families, and individual lives. The reality is that while God's mercy can result in incremental healing for those who have been victimized by this man either directly or indirectly, every one of them will spend their entire lives – until the day they die – in a boat that rocks on those ripples. Things were stolen that will never be recovered in this life. He stirred up some very ugly dust that will never fully settle. It's heartbreaking at numerous levels. Nobody wins in this one.
Source: CPYU