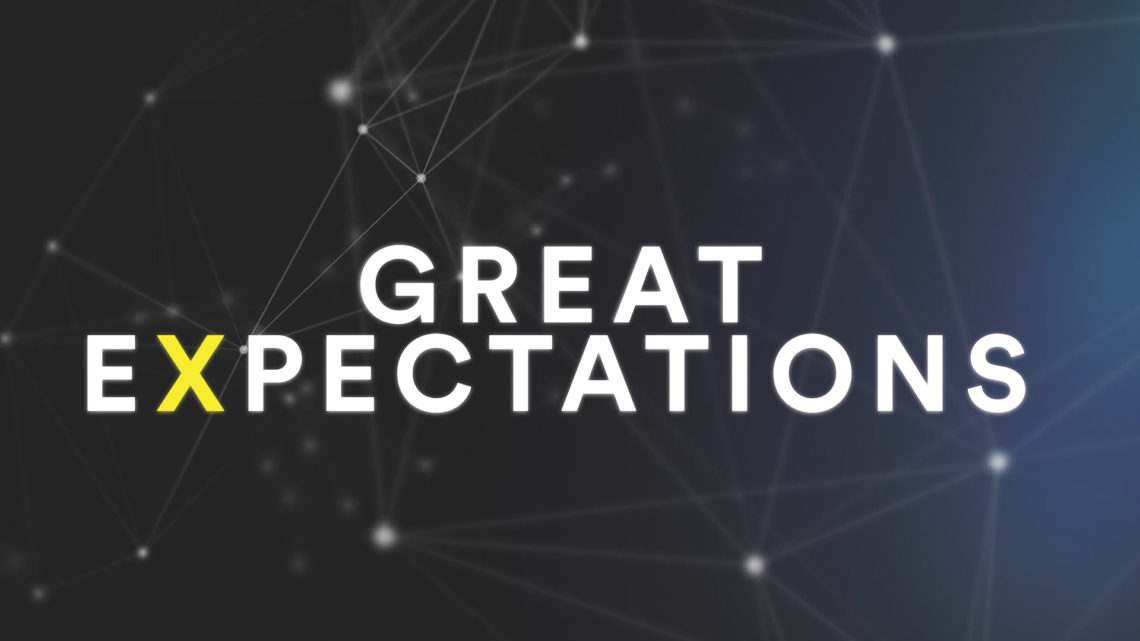 MSM Small Group Teaching Series May 2019
Whether you're the parent of a sixth, seventh or eighth grader, you and your student are in a phase full of transition and transformation! In MSM, we recognize that this is a pivotal point in your student's journey, and it's our desire to keep partnering with you to help some of these transitions take place as smoothly as possible.
During the middle school phase, what's repeated is what's remembered. This is why MSM provides an annual series on every parent's favorite topic…dating, sexuality and relationships. This year, we're calling it Great Expectations. The goal of this series is to empower students to navigate relationships, attraction and sex with a foundation in God's Word.
What We're Learning:
Great expectations is a four-week series about navigating through dating, sex and sexuality in an age-appropriate and God-focused way. We want you to fully be aware of everything we are talking about and encourage you to have these conversations at home. Below are teaching videos, lesson guides, and extra resources for you.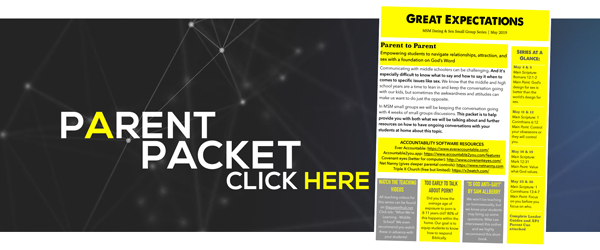 May 4 & 5
Main Point: God's design for sex is better than the world's design for sex.
Main Scripture: Romans 12:1-2
Week 1 Teaching Video (Password: msmleader)
May 11 & 12
Main Point: Control your obsessions or they will control you.
Main Scripture: 1 Corinthians 6:12
Week 2 Teaching Video (Password: msmleader)
May 18 & 19
Main Point: Value what God values.
Main Scripture: Mark 12:31
Week 3 Teaching Video (Password: msmleader)
May 25 & 26
Main Point: Focus on you before you focus on who.
Main Scripture: 1 Corinthians 13:4-7
Week 4 Teaching Video (Password: msmleader)
Extra Resources:
Accountability Software Resources
Ever Accountable: https://www.everaccountable.com/
Accountable2you.app: https://www.accountable2you.com/features
Covenant eyes (better for computer): http://www.covenanteyes.com/
Net Nanny (gives deeper parental controls): https://www.netnanny.com
Triple X Church (free but limited): https://x3watch.com/