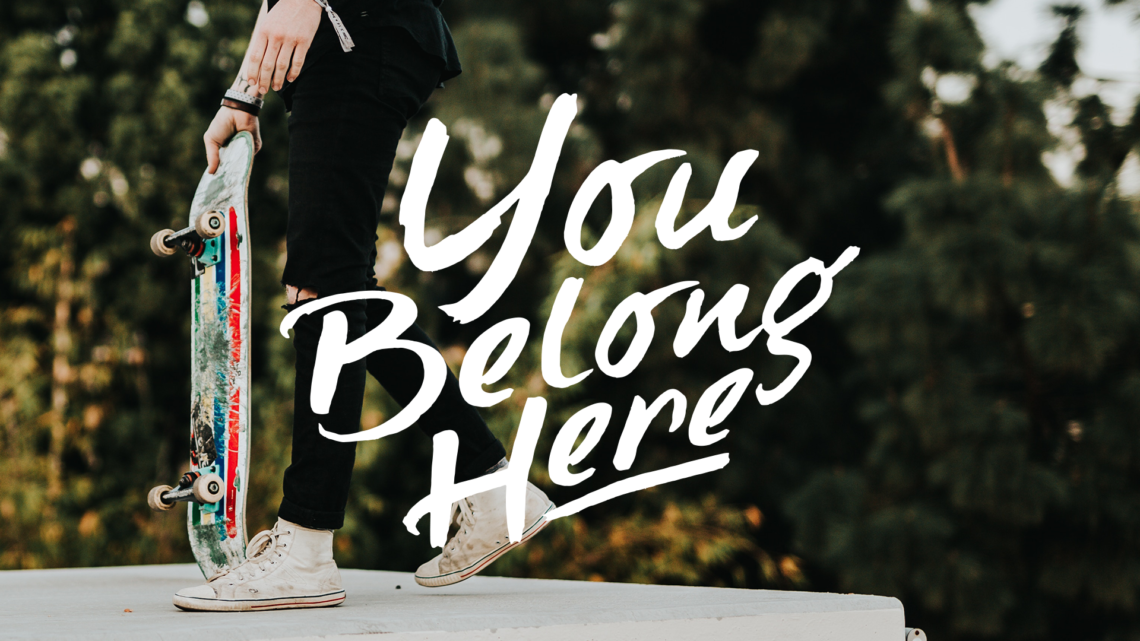 MSM SG Parent Cue for August 17 – Sept 8, 2019
What We're Learning: You Belong Here
The local church is a powerful family that was designed with a purpose. Students are trying to fit in while they figure out who they will become and where they belong. Hope MSM should be a place known to accept everyone where they are and help them to grow in their relationship with Jesus Christ. We believe that your students, as middle schoolers, are called to play a huge role in a movement that was started 2,000 years ago. The church should be a place to come as YOU are for you and your family.
Also, your students should feel like your homes are safe places they belong. How can you make your home a true 'Home Base' for your student? A place where they can belong and feel loved and accepted by you? Middle school is challenging. On those tough days, having a place at home to be able to retreat, let their guard down and be themselves, that's how your home can be a place of belonging.
Starting A Conversation:
1. Help your student to know: THEY MATTER TO YOU. They will need to be reminded of this truth often through-out middle school.
2. Help your student to know: THEY MATTER TO GOD. God sets before each of us a purpose with specific gifts and talents. Help your student to understand how they matter to God and figuring out their gift/ talents.
3. Belong – Consider how you can make your home a place of belonging for your student and for their friends. This is a great question to dialogue with your student.
4. Build the Kingdom – You, your student, and your family are called to build the kingdom of God on earth as a part of His good plan for your lives (see Ephesians 2:10 for more). We do this by pursuing our relationships with God. As a family, how can you be unified in pursuing God together?