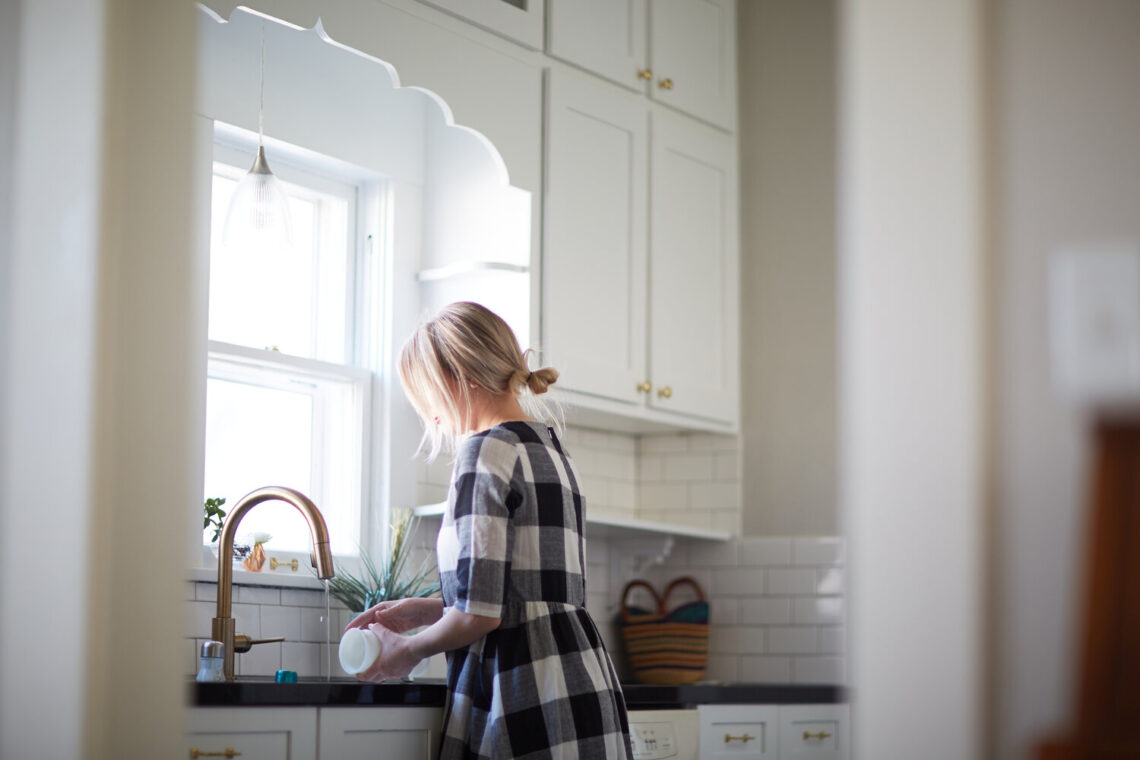 "Therefore, since we have so great a cloud of witnesses surrounding us, let us also lay aside every encumbrance and the sin which so easily entangles us, and let us run with endurance the race that is set before us …" Heb. 12:1
In this marathon of life, we all have temptations toward the "sin which so easily entangles us." Scripture says we can be on guard against it. As I look at my life as a caregiver, I can see the temptation I have toward sinning in four specific ways. And even though it's much easier not to talk about the uncomfortable topic of sin, Scripture also says we can confess our sins to each other (James 5:16). So today I'm confessing to you some of the sins I struggle with in hopes that it will encourage you to look at your own life and see if these patterns are evident in you as well.
As believers in Christ, we are already forgiven! The penalty for our sin was paid by Christ's death on the cross. And He defeated death and sin, releasing us from their grip. We are free from the curse of sin, but this side of heaven we will continue to struggle with the temptation to sin. But the Holy Spirit works in us to point out our sins and help us defeat them in our lives so we grow in godliness.
Caregivers are tempted to sin in four specific ways: discontentment, pride, envy, and ungodliness.
Discontentment. Jerry Bridges writes in his book Respectable Sins, "Discontentment often arises from ongoing and unchanging circumstances that we can do nothing about." Well, if that doesn't describe our lives as caregivers, I don't know what does—ongoing, unchanging circumstances we are powerless to change. When we cross the line into sin is in our response to these circumstances. Do we grow bitter, angry, or resentful? Do we grumble and complain about the life we are called to? Does it keep us from seeing any good or any purpose in our circumstances? Friends, this is where we are tempted to sin.
The way to overcome this sin is to accept your circumstances and ask God to use them in your life to grow in godliness and to bless others. It's certainly easier said than done, but it's actually the entire point of my book, Unexpected Blessings. My book takes special-needs parents from a place of pain to finding their purpose. We all have to work through feelings of discontentment as we understand that God's plan for us includes challenges. It did for every single person in the Bible. When I feel discontent, I remember the story of Joseph in the book of Genesis. He went through a lot of circumstances that would have led to discontentment. And he had a lot of people to blame for the situations he found himself in, starting with his brothers who were responsible for selling him into slavery. But at the end of his life, Joseph was able to look at them and say, "you meant evil against me, but God meant it for good, to bring it about that many people should be kept alive." Friend, when you are tempted to feel discontent with your life, remember that God has a purpose for you. And as you live out that purpose, you will bless others! 
Pride. Let's talk about the next sin caregivers are often guilty of—pride. Pride is a tricky one for us. How can we be prideful about a life we may also be discontent with? Well, I see pride in my life in two ways, when I think my way is the only way, and no one else can do what I do. Have you been guilty of this like I have? The biggest example in my life of course is how I care for James. The way I give him his medicine is the best way. I'm the only one who can understand what he says at times. Only I can meet his needs. When someone else tries, I have to correct them or fix it all. This pride, this sin, hurts me, those around me, and even James. My husband Lee has said to me before, "You need to let me help, and you need to let me do it my way."
I don't want James to be dependent on only me to meet his needs. Especially as he grows older. He isn't with me 24/7. And he won't be in the future. He goes to school, therapy, church, and his grandparents' house each week. I can trust in their care for him because ultimately my trust is in God. That doesn't mean nothing bad may ever happen to him. But something bad could happen even when he's with me. It's not my presence that keeps everything perfect or easy. The disciples constantly struggled with pride as they walked with Jesus. They wanted to know who was the best of them. But Jesus reminded them it wasn't a competition. And after His death and resurrection, they were able to all follow their callings to preach the Good News and call others to repentance because they knew their way wasn't the only way and God's purpose would prevail. If like me you need to repent of pride today, ask God to remind you of His power over your child's life and not your own. He will be faithful!
Source: Special Needs Parenting- Key Ministry