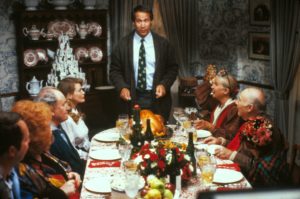 Family Communication At Christmas. . . .
We're only a week away! If your family is like mine, the Christmas holiday season affords you more time than usual to spend together. Your kids are home for a few extra days of vacation, you spend more time around the table at meals, and you might even be spending extended periods of time together in the car as you travel to visit family and friends. The good news is that all this time together opens doors for communication.
But communication with our teenagers is not always easy. The cultural and developmental differences between our generation and theirs sometimes makes it difficult to communicate effectively with each other. While we might be satisfied with blaming our poor communication on our teens, the burden falls on us as parents to be dissatisfied to the point where we take the burden on ourselves to do what we can to improve our intergenerational communication.
Source: CPYU