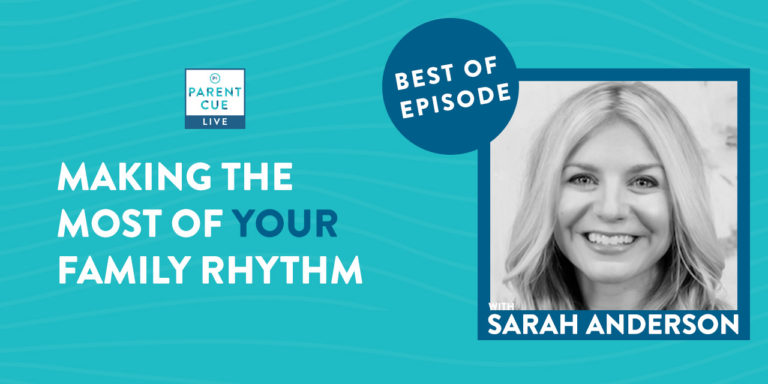 Author, Catalyst Conference speaker, and host of the Parent Cue Live podcast, Carlos Whittaker, is joined by his wife, Heather, to talk about how to parent kids who have different personalities in today's episode.
Think through your family's weekly rhythm.

Whether it's mealtimes, car rides, or during bath time routines, you can leverage that time to have a meaningful connection with your kids. Be intentional about it — have a loose plan about what you'd like to talk about during those times, or, at the very least, certain ideas you wish to convey to your kids.

Create a monthly topic to discuss.

Faith isn't a destination, but a journey, and it's important for your kids to know you're figuring it all out right alongside them. Think up themes or topics you want to talk with your kids about in regard to your faith and theirs and how God fits in the bigger picture.

Become a good question asker.

The smaller the question you ask, the bigger the answer. Make sure to use the moments you have together to ask open-ended questions about your kids' day. Asking, "What was the funniest thing to happen to you today?" or "What was your favorite part about your morning?" will hopefully be great conversation starters, even for your quiet children.
It might not seem like it, but your family has a rhythm. Sure, there are moments of chaos, missed appointments, and unmet expectations, but there are certain times throughout the day where there is a natural, expected flow to the way things happen in your family, especially around meal times, car rides, and nighttime routines.
In today's episode of the podcast, Reggie Joiner, Kristen Ivy, and Sarah Anderson talk about how to make the most of the times you have together with your kids every day.
During the early years, there's more structure to your kids' day because you can control their schedule a bit more— you can use breakfast time to set a positive tone for the day through repeating a family mantra; you can use car rides to have fun together with silly songs; you can use the bedtime routine to reconnect after the day is done.

During the middle school and high school years, it's important for parents to be flexible. Your kids will likely have their own agenda (and a means to get there, if they're of driving age), so mealtimes might not be when you connect with them best. You'll have to be a bit more intentional in finding times to get together, whether it's car rides, or during recreational companionship of some kind.
To learn how you can use your family's patterns to have conversations about faith, why personal family mantras are important, and more, tune in to today's Best of Parent Cue Live episode!
---
"Some of the most critical issues of our parenthood are never the urgent ones." —@kristen_ivy
Click To Tweet
---
---
"Somewhere along the way, we as adults have to decide we're going to be faithful at doing…
Click To Tweet
---
---
"When we talk about faith as a journey together, we stop treating faith as a destination and as…
Click To Tweet
---
---
"What you do with your family's rhythm is going to change your relationship with your kids as…
Click To Tweet
---
SARAH ANDERSON
REGGIE JOINER
Founder and CEO of the rethink Group
Did you enjoy this episode? Help us spread the word!
Hopefully, this episode has helped you find a few practical ways to "do family better." If you appreciated it, we would love for you to rate or review the podcast on Apple Podcasts. Your rating and review help get the podcast in front of new parents and listeners. You can also click the buttons below to share this episode on your own social media channels. Thank you for listening!

Source: The Parent Cue