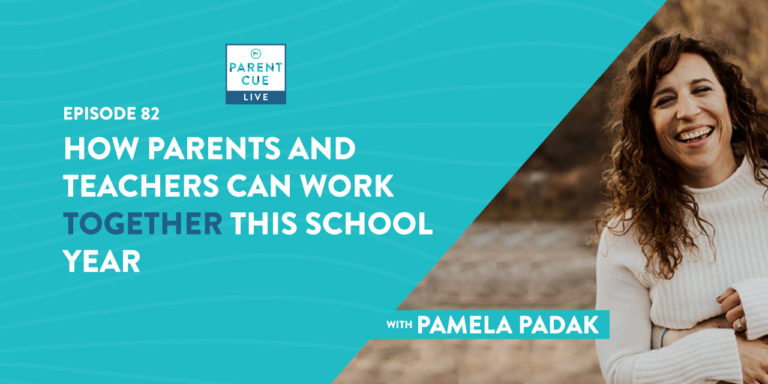 Host Carlos Whittaker and former Overall Teacher of the Year of Fulton County Schools, Pamela Padak, talk together about how parents and teachers can partner together to strengthen their relationship for the sake of their students.
Ask your students questions.

The best way to engage your child is to ask open-ended, clarifying questions about their day. Their answers will not only give you insight into what happened when you were apart from each other, but will also give you something to talk about with their teacher.

Read what teachers send home.

Teachers send emails so parents can keep up to date on what's happening with their student. Read this! Not only will it keep you in the loop and decrease teacher frustration, but it'll also allow you to have a more rich conversation with your kid about their school life.

Give teachers feedback.

As parents, we're quick to send feedback when something goes wrong. But how often do we send feedback when things go well? Send a quick email or text to your child's teacher telling them how much you appreciate something small they did this week in your child's classroom. They'll be appreciative!
Here's the thing: There aren't many people who will spend as much time with your kid than their teacher does. With that in mind, it pays to have a positive relationship with the person who will be pouring so many hours into our children when they're not in our care.
It's not uncommon, however, for there to be tension between teachers and parents. Parents often find themselves frustrated by the amount of homework sent home (I mean, come on! Don't they know how many sports practices my kid has each week?). Teacher sometimes get annoyed when parents aren't as engaged as they'd like them to be (Would it kill you to open and read the emails we send?). There's often miscommunication on both sides, leading to mutual frustration that don't benefit the student.
So we were happy to sit down and talk to Pamela Padak, teacher-turned-assistant-vice-principal, who knows all too well the benefit of a healthy, functional relationship between parent and teacher. Voted Overall Teacher of the Year of Atlanta, Ga.'s Fulton County Schools during the 2012-2013 school year, Pamela shares ways parents can stay engaged at school no matter how much time they have, how to build a relationship with teachers by simply sending an email, and how parents can build positive connections with their kids. Tune in to this week's episode and let us know what you think!
Got a particular question about parenthood that's been particularly mind boggling? We want to hear it! Click here
---
""Uplifting parent feedback deposits positivity into the soul of the teacher." —@loswhit
Click To Tweet
---
---
"Most of us hear seven words of criticism for every one word of affirmation." —@kristen_ivy
Click To Tweet
---
PAMELA PADAK 
Carlos is an author, speaker, and content creator living in Nashville, TN with his wife Heather and 3 kids Sohaila, Seanna, and Losiah. He is addicted to social media, his wife's enchiladas, and is determined to have his daughters teach him to land a backflip on the trampoline by the time he is 45.
Did you enjoy this episode? Help us spread the word!
Hopefully, this episode has helped you find a few practical ways to "do family better." If you appreciated it, we would love for you to rate or review the podcast on Apple Podcasts. Your rating and review help get the podcast in front of new parents and listeners. You can also click the buttons below to share this episode on your own social media channels. Thank you for listening!
Source: The Parent Cue