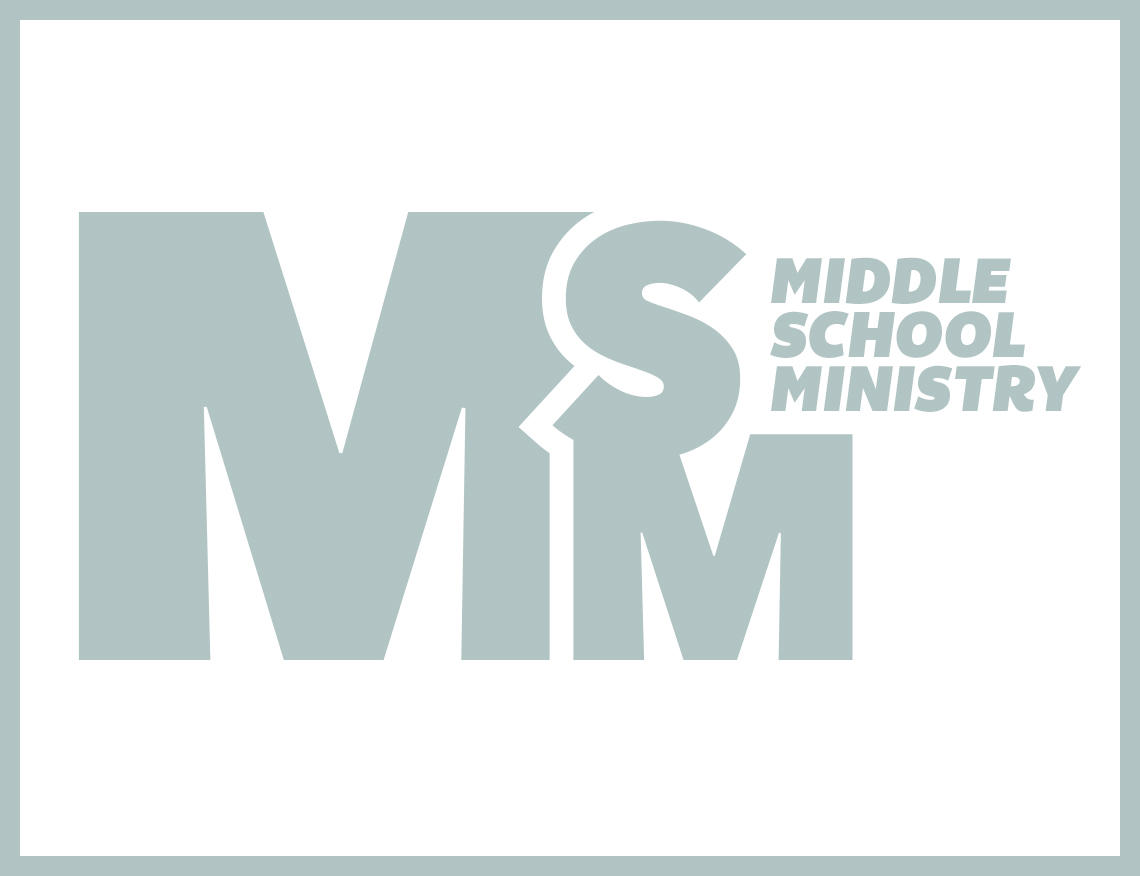 "On the Lot" is where the words of the TV or movie script come to life. In each of our lives, we want God's word to come to life. The Bible is more than just words to store in our brain; it can guide and transform our lives in amazing ways.
MSM Leader guide: 
You can access the full MSM Small Group Leader guide here.
Special Needs Ministry Modified MSM Curriculum:
You can access the full modified curriculum here.
Two Main questions from the video:
1. According to Psalm 119:32, why should we pursue the Lord's commands?
2. What is one rule that you wish didn't exist in the Bible? How can following that rule make your life better? How could not following it make your life worse?
Wk 3: March 15 – Action
Main Point: Living out the words of the Bible leads to more freedom, not less.
Main Scripture: Psalm 119:32; James 1:25
Gospel Moment: The Bible shows us it's not about just hearing the words of God, but believing and living them. We all have an important choice to make: put our faith in Jesus as our Savior for eternal life or perish.
PSALM 119:32


I will pursue your commands, for you expand my understanding.
JAMES 1:25
But if you look carefully into the perfect law that sets you free, and if you do what it says and don't forget what you heard, then God will bless you for doing it.
DISCUSSION QUESTIONS
1. Do you think boundaries can be a good thing? Why or why not?
READ JAMES 1:25 and answer the following questions:
2. How can a law, or rule, set us free? What are some examples? (i.e. Not running at the pool can save us from slipping and getting hurt.)
3. Can you think of a time in your life when doing what seemed to bring freedom really led to a consequence that limited freedom?
4. Do you think the Bible gives you more freedom? Why or why not?
5. What does the verse say God will bless us for? Why do you think that is?
Let's read one example about a boundary, or rule, example in the Bible and talk about how it may actually bring us more freedom in our lives: READ MATTHEW 5:23-24 and answer the following questions:
MATTHEW 5:23-24
"So if you are presenting a sacrifice at the altar in the Temple and you suddenly remember that someone has something against you, 24 leave your sacrifice there at the altar. Go and be reconciled to that person. Then come and offer your sacrifice to God."
6. If you chose not to forgive someone, what might be the long term consequences?
7. How can forgiving someone give us freedom?
8. What's another scripture that you are having trouble following right now?
9. How could following this Scripture bring you freedom in the long run?
NEXT STEP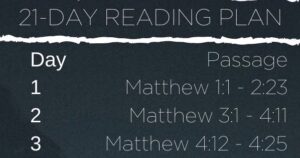 Pass out the Matthew reading schedule to anyone who needs one and ask about how it went for those who started already. Invite new students to read the Bible every day this week with your group. If someone is behind or just starting, encourage them to read 2 chapters a day until they catch up. Remind them the chapters are short, and they can do it!
PRAYER GUIDE
Ask your students to share their prayers requests and close your time together in prayer.