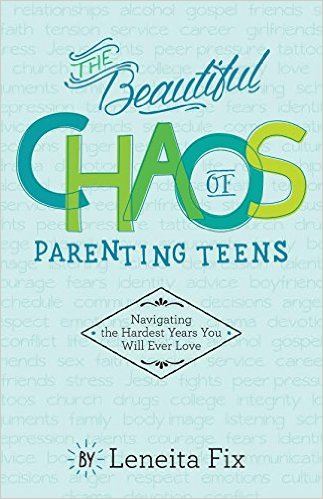 About the Book
Parents of teens are facing a busy and tumultuous season of life. Leneita Fix shares great insight from the perspective of a parent in the middle of it, and as an experienced ministry leader. She writes like a friend, reminding parents to never give up or pass off parenting to the so-called experts. This book offers parents practical ways to understand each child, communicate more effectively, and maintain a solid heart connection. The end goal is to keep teenagers headed toward a life in Christ. It is easy for parents to get caught up in the cycle of losing their temper and giving lectures. This book provides action steps that result in more effective parenting during the chaos of the teen years. With transparency and biblical depth, the author provides easy-to-implement advice to help guide teens toward adulthood. Topics include: creating boundaries, car time connections, kids who talk and don t talk, fighting fair, and life lessons from school projects. Parents are challenged to recognize the short window of time left to parent a teen and reminded to never give up.
Disclosure of Material Connection: Some of the links in the page above are "affiliate links." This means if you click on the link and purchase the item, I will receive an affiliate commission. I am disclosing this in accordance with the Federal Trade Commission's
16 CFR, Part 255
: "Guides Concerning the Use of Endorsements and Testimonials in Advertising."