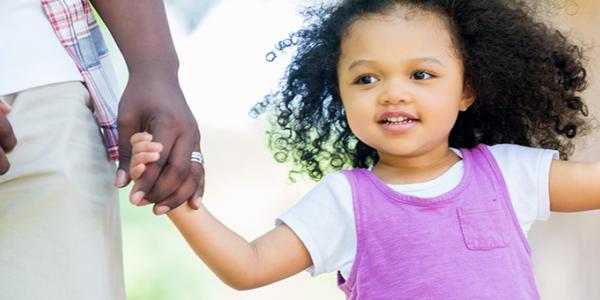 Our mission at Hope Community Church is to love people where they are and encourage them to grow in their relationship with Jesus Christ. Our children's ministry team believes that our steps toward accomplishing this can begin even with our youngest attenders.  KidCity is an environment where kids will find people who want to partner with you, the parent, to ensure your kids know and understand the love of Jesus. In order for us to do that, we'll need a LOT of people who are a LOT of fun and who understand the importance of KidCity being a SAFE place for kids and for our volunteers.  For that reason, we have standards, policies, and procedures that are upheld by our teams and important for you to know!  Here's the skinny on what these guidelines are and why they matter so much.
Safety
We desire for everyone in KidCity to be SAFE in multiple ways. Hope's Family Ministry Playbook states:
SAFETY: We protect the emotional, physical and spiritual safety of those involved in our ministry to ensure that kids, students, parents and our volunteers experience God's unconditional love and acceptance.
We work hard to train our volunteers to understand the importance of creating safe environments. Here's a short video that depicts the training our KidCity volunteers receive in their orientation and onboarding process:
Here's how we carry out the principles described in this video:
Being Proactive
Background Checks & Training
Every volunteer in KidCity, no matter his/her role, is required to complete a background check and a training process where these safety guidelines and expectations are communicated.  We withhold assigning any official volunteer status until this process is complete.
Limiting Access
No one is ever allowed in any of our KidCity spaces without proper identification.  Practically, this means a parent/volunteer/child identification tag or a staff badge.
Being Consistent
Ratios and Accountability
In our in-person and online environments, we train leaders to NEVER be alone with kids or students.  We have many middle & high school students who we are blessed to have serving in our ministry, and we take our responsibility to protect them seriously, too.
Our KidCity environments all have ratio requirements that are based on the ages of the kids in each room.  These must be met in order for us to safely open our classrooms each weekend.
Being Available
Structure & Staffing
Our volunteer teams are filled with great leaders who support those serving directly with students in our classrooms by helping to inform, train, and uphold our safety policies and procedures.  They know that taking this seriously is a tangible way to love kids where they are.
Our KidCity campus staff teams are always represented on the weekends and are accessible in person and throughout the week to provide support for their volunteers and for the families whose children are a part of KidCity.  If you have a question and are not sure who to reach out to, please e-mail us at kidcity@gethope.net, and we will direct you to the right person!
Thanks for allowing us to partner with your family!