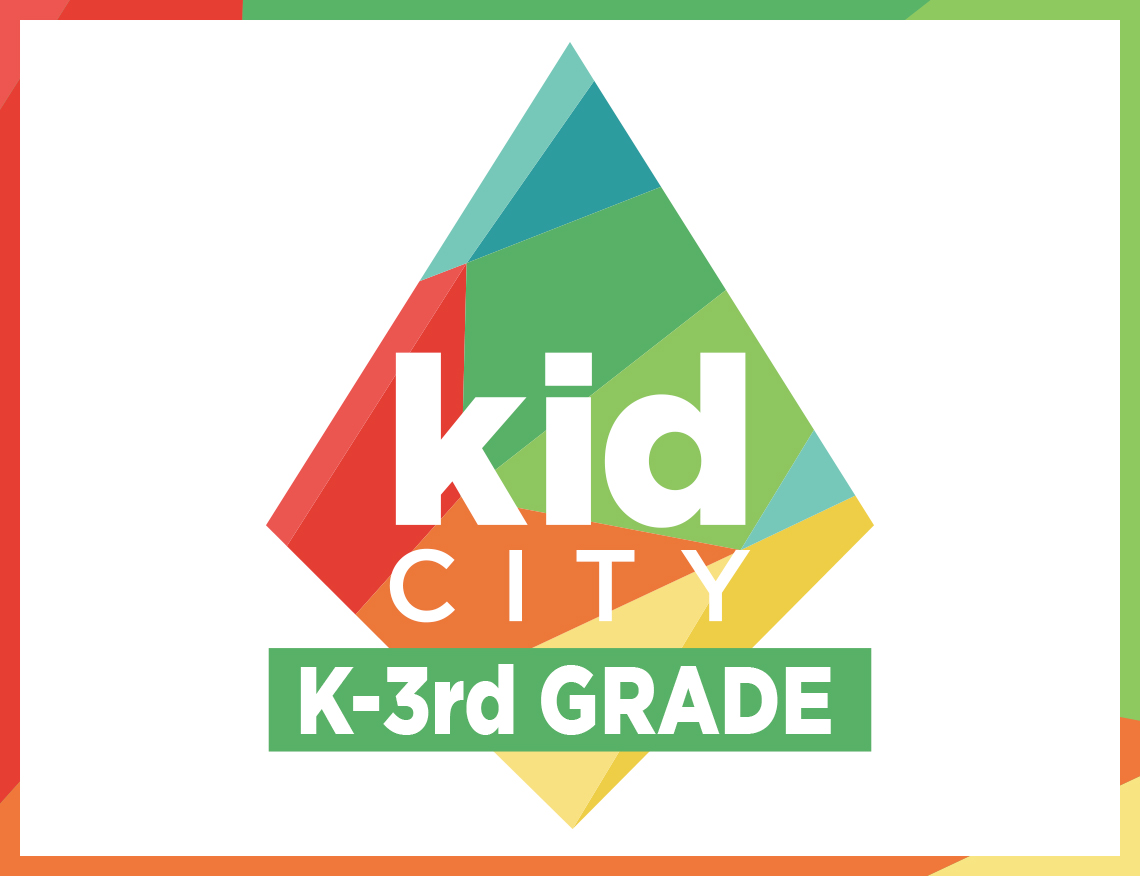 Welcome to this week's KidCity Online Experience!  Check out all the resources you'll need to have a great KidCity experience right where you are! The teaching video, conversation guides, worship songs, and activities for the week are all right here.
We'd also love to be friends with you on Facebook so we can stay "in the know" with each other. Follow us at facebook.com/hopekidcity/  If you have a question about anything or just want to reach out directly, e-mail us at kidcity@gethope.net.
For parents
How to Use This Page:
Watch the Online Experience video with your child.
Use the Discussion Guide immediately following the video to unpack the lesson with your kiddos!
Use the Devotional pages to generate more activities and discussion
Online Experience Video
Access this week's video – CLICK HERE*
*The new video for the upcoming week will be loaded by Wednesday of each week.
For parents
Special Needs Ministry Modified Elementary Curriculum:
DISCUSSION
Monthly Virtue:Creativity—Using your imagination to do something new
Memory Verse: Memory Verse: We are God's creation. He created us to belong to Christ Jesus. Now we can do good works. Long ago God prepared these works for us to do. Ephesians 2:10 (NIrV)
Week 1: August 6
Bible Story: Unwritten (Creation) • Genesis 1–2:3 
Bottom Line: God created you so you can be creative. 
Basic Truth: I am made by God to reflect His Image (Act like Him)
Ask the following questions and lead the group to discuss:    
What would you say is the best part about being creative? 

 

How might the world be different if God had not created us with the ability to imagine?

 

God made each of us a unique creation with different skills and experiences. While we are all very different, what are some ways everyone is the same?

 

In what ways can you use your creativity by helping others know God? How would that make your own life better and more interesting too?

 
Week 2: August 13
Bible Story: Do Something (We Are God's Creation) • Ephesians 2:10 
Bottom Line: God created you for a purpose. 
Basic Truth: I am made for a purpose so I have value
Ask the following questions and lead the group to discuss:    
Is it possible for people to miss the purpose God has for them? Explain.

 

Is there one specific purpose God has that is the same for EVERYONE? If so, what is it?

 

How do you think our purpose might change as you get older?

 

Does believing that God created you on purpose and for a purpose make a difference in the way you live? Why or why not? If it does, in what ways?

 

If the only verse you knew was Ephesians 2:10, what would you know about God based on that single verse? What would you know about people in general? What would you know about yourself?

 
Week 3: August 20
Bible Story: Change the World (Joseph and the Plan to Save Egypt) • Genesis 40–41 
Bottom Line: You can use what God gave you to solve problems. 
Basic Truth: I am made for a purpose so the Holy Spirit will help me do big things now.
Ask the following questions and lead the group to discuss:    
What are some BIG problems that seem impossible to solve?

 

What's the response when kids your age come up with BIG ideas or solutions? How do people react, and what do they say? What do you wish would happen?

 

Have you or any of your friends come up with a BIG idea that would help someone else in need—especially in another part of the world? What can you do and who else could help?

(Come up with some action steps as a group).

 

What are some of the things you're good at or that you enjoy, that you could use to help solve problems around you?

 
Week 4: August 27
Bible Story: Pure Imagination (The Tabernacle) • Exodus 25:8-9; 28:1, 3; 31:1-11, 35:21, 25, 34; 39:42-43 
Bottom Line: Use your imagination to honor God. 
Basic Truth: I am made by God to worship Him (to live in a way that shows Him love and honor).
Ask the following questions and lead the group to discuss:    
What do you think most people use their imaginations for? For good or for something else? Give me some examples: use imaginations to come up with phone apps, or play video games, or house plans, etc.

 

What stops or gets in the way of kids and adults using their imaginations for good?

(Laziness, wanting the easy way out, scared or not paying attention, not wanting to take on something so big, don't know how to.)

 

How can you honor God in creative, outside-the-box ways?

 
For kids
Sermon Notes discussion guide (for kids who watch the adult service, too!)