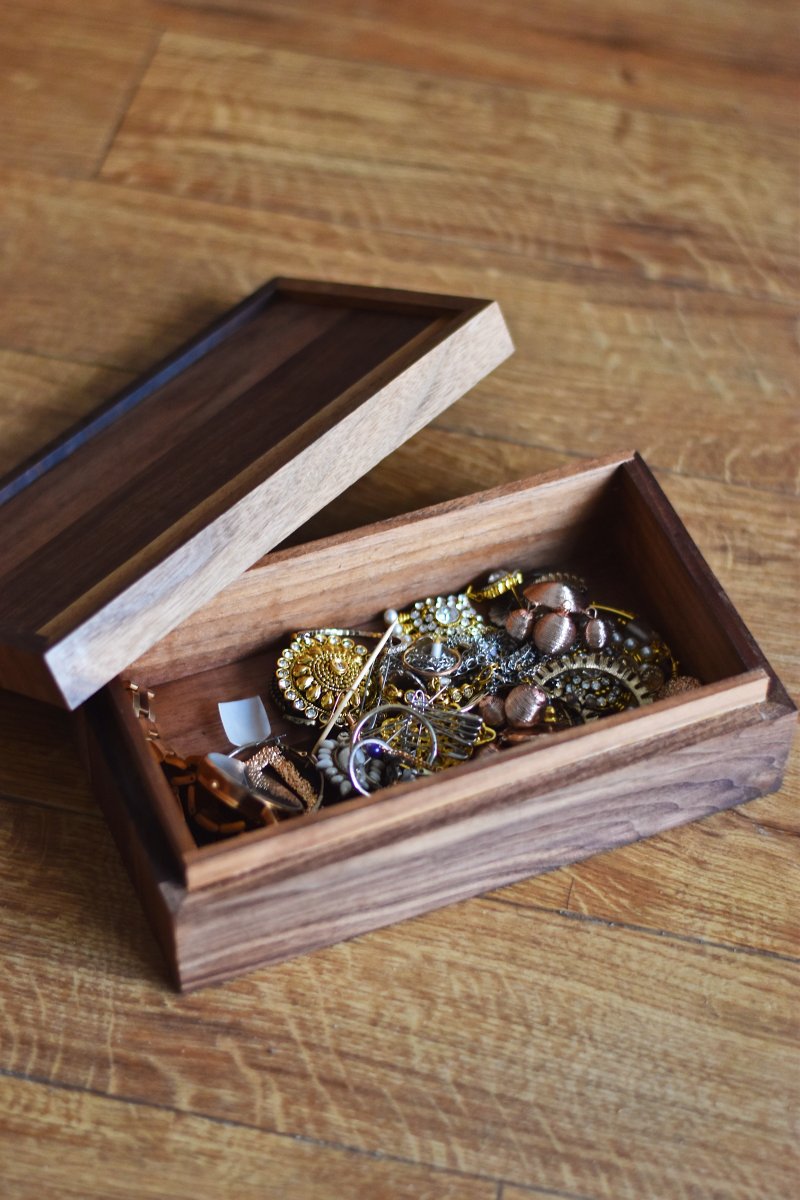 Summer Thanksgiving!
Read Ephesians 1:3-23. (You may choose to read fewer verses if your children are very young.)
As Christians, we get to experience the benefits of being a child of God including forgiveness and the hope for eternal life. Our Heavenly Father longs for a deep and intimate relationship with His children. That is why it is important to take the time in our busy lives to spend time with Him and develop that relationship. How many blessings can your family name together from this Scripture passage? Write them with a marker on a roll of wrapping paper and keep unrolling it to make room for more. What other blessings—spiritual or physical—would you add to the list? Thank God together as a family for all of His blessings to you. Yes, you can have Thanksgiving in June!
For added emphasis, consider preparing a meal incorporating traditional foods or desserts typically served at the Thanksgiving holiday.
Family Treasures
Read Ephesians 1: 7-14.
Talk with your family about special items you inherited (not necessarily of great monetary value) and why those things are important to you. What makes that item a treasure in your eyes? Then be sure to discuss the many spiritual blessings we inherit as members of God's family. Encourage each family member to identify at least one blessing and then choose one of the listed blessings to focus on each day this week. Look for ways to incorporate intentional thankfulness and discussions for those blessings each day. Younger kids can be encouraged to phone grandparents to share the day's blessing or color letters that spell out the blessing for a refrigerator sign. Be sure to pray together and ask the Lord to help your family live in thankfulness for the blessings and share them with others whenever they can.
Pick Me!
Play a game where children are chosen. (Some suggestions, depending on the age of your kids: Duck, duck, goose, The Farmer's in the Dell, Seven Up, Red Rover (if that hasn't been completely banned from children's play), etc.)
How did you feel when you were chosen?
How does it feel to be left out?
We all feel sad when we are not chosen for a game or to attend a birthday party or other event. But this week, students learned that God has chosen them.
Read Ephesians 1:3-5 aloud.
What has God done for us? (Chosen us, adopted us, etc.)
Knowing that God has chosen us and adopted us into His family can help us feel wanted and happy!
The post Splink | Spiritual Blessings in Christ appeared first on D6 Family.
Source: Splink